Models Main Page

Legend Original
Legend Toys 'R US
ProStreet
VeloCite 24V
EnForcer
Gromitz

Original Special!

VeloCite Mongoose BikeBoard™ 24V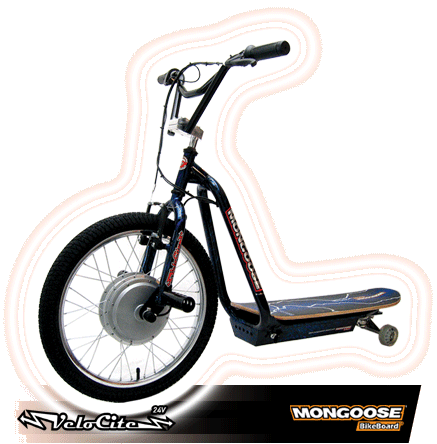 The VeloCite 24V is designed as the ultimate fun transportation toy.

The Mongoose BikeBoard™ gives the instant feeling of carving the wild waves or cutting down a snow-covered mountain. It doesn't matter if you are new to the Mongoose BikeBoard™ and Boarding Sports or a seasoned pro, the VeloCite Mongoose BikeBoard™ offers all who ride it a new and exciting mode of transportation and sport.

This Mongoose BikeBoard™ has been designed for years of fun!



Specifications


Frame: Custom tubular electric Mongoose BikeBoard™ frame with 10" halo
Wheel: 20" 28 steel spoke polished chrome rim with 24V, 250 Watt sealed electric hub motor
Tire: 20' pneumatic front tire
Brake: Front V type brake 5. Neck: Polished billet aluminum neck clamp with heavy duty Allen keyed bolt
Handle Bar: Chrome plated Cruiser type or Black steel 22mm Tube, 2 bar reinforced BMX style
24V 10 amp Hr thin lead acid battery. Up to 45 minute run time with speeds up to 12 MPH
Controller brain, Smart fuel converter, Smart battery charger
Key switch on/off
Variable speed twist throttle
Power cut sensing brake lever


Decks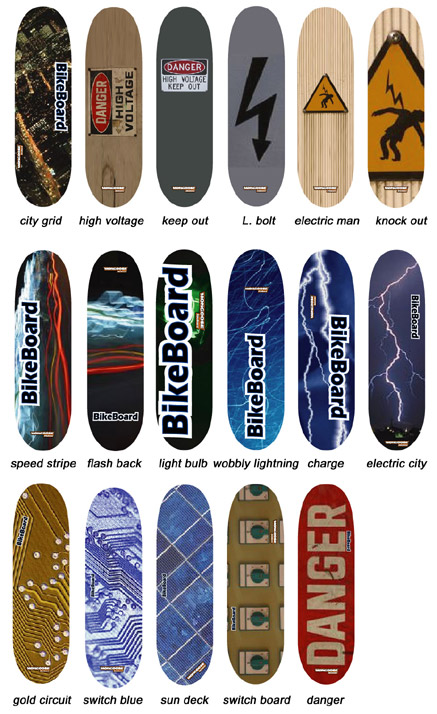 VeloCite 24V Photos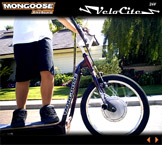 PDF Sell Sheet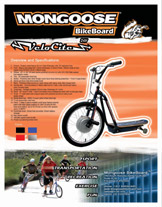 Desktop Downloads


Pick one of many desktop backgrounds...



Newsletter

Sign up for our Newsletter and stay up to date on Mongoose BikeBoard™ Models and Events.